.01
no more mediocre events
Ordna is an event agency for the specialty coffee industry. We believe that events should be engaging, creative, fun and thoughtful. They should be rewarding for all stakeholders. They should run smoothly, on time and comfortably for everyone involved. They should be inclusive and safe for attendees.
They should have a purpose.
If you want to engage with the leaders of the specialty coffee industry, create a buzz, throw a unforgettable party or launch a product, we can help you. After consultation with you on your goals and budget we design and deliver events, concepts and properties to help your brand cut through the muck and noise of the industry. We know the market, we know the people and we know that throwing some jute bags on a bench does not a good event make.
.02
Our Services
Ordna Event Agency is the proud producer of a number of different coffee event properties including The Barista League and The Barista League Present's. We also offer a wheat to bread approach to creating innovative, engaging and precisely delivered custom events for your company and brand. You decide the market, budget, and goals and we help develop a creative and custom made event for you - taking all the work off your hands and delivering a smooth and successful event.
competitions
With years of experience from running the successful The Barista League, the team behind Ordna can run a smooth, on time and exciting competition for you and your brand. Using the core values of your product or service, we can create a new and exciting competition concept to bring coffee professionals into contact with your brand.
launches
Have a product or service you want to launch in a new market. We offer consulting and production planning services to help you launch your business in new markets. With our networks and goodwill built up from running events all over the world, we can help connect you with the right people.
properties
Want your own event concept that you can carry forward as a core part of your marketing and sales strategy. We can help you create a sustainable event concept that can be rolled out in different cities and by different teams. With our detail oriented, pragmatic approach to event production we can built the perfect property to match your goals and strategies.
parties
Want to make an impact at a big event or conference without having to spend 3 days trapped inside a convention center? Why not throw THE party of that week? We have a proven record of arranging the most attended and memorable parties of big coffee conferences, attracting the right people, and creating the right environment to mingle, chat and network without the stress or pressure of a trade show floor.
trade shows
Need to be present at a big trade show and want to show off something more than a white table and some samples? Want to be THE booth that people are talking about and posting about? Let us take our creative and subversive approach to the trade show floor with a creative solution for your next big conference.
Poursteady European Launch
The Barista League: Helsingborg. Koppi + Created Co
Poursteady European Launch
Poursteady European Launch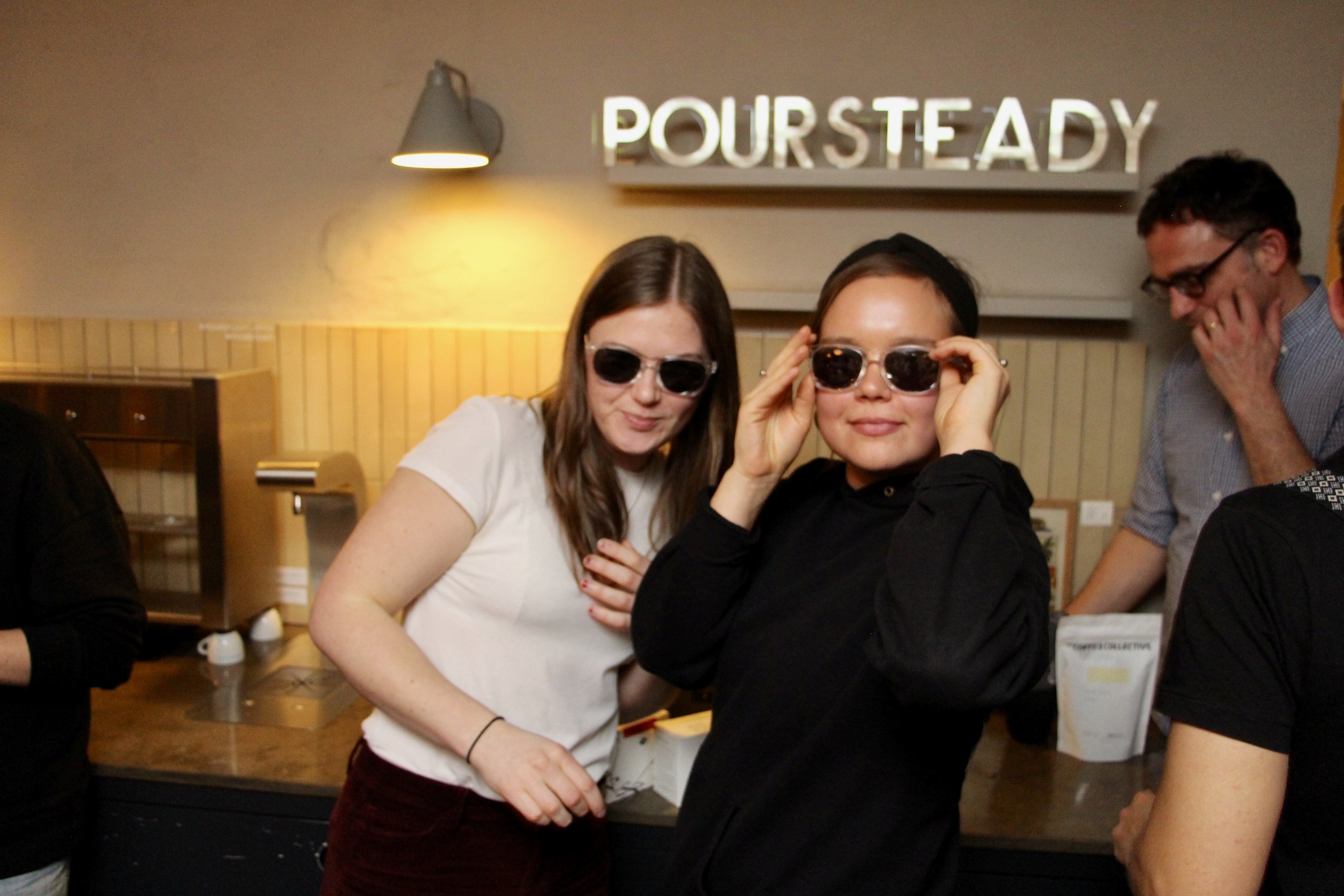 The Barista League: Greenville. Pacific Foods + Loveramics
The Barista League: Greenville
The Barista League: Helsingborg. Rancilio Specialty
The Barista League: Portland. Black Rabbit Service Co
The Barista League: Helsingborg.
Kaffekat Copenhagen. BWT Water + More
Kaffekat Copenhagen. BWT Water + More
If you are interested in taking your event game to the next level, please contact us and we will arrange a consultation with you to discuss how we can help.